ALTHOUGH WE'RE NOW IN OUR FIFTH YEAR OF BEST OF THE WEST HERE AT REVUE, IT'S OUR FIRST DURING QUARANTINE. FORGIVE US IF EVERYTHING — AND WE MEAN EVERYTHING — STILL FEELS A LITTLE SURREAL.
Live music in particular seems like something from a previous era, something from the "beforetimes," as people might say in a dystopian future reality not all too distant from where we currently are.
Thankfully, most of us still remember the way live music hits you in your soul. And that memory is stronger than any virus.
Our top three music venues remained identical to last year, with 20 Monroe Live topping the list, followed by The Pyramid Scheme and The Intersection. All three are facing an absolute crisis, with no real end in sight. If you love one or all of these places, go to saveourstages.com right now and help keep live music alive.
Hard rockers Trixy Tang are still riding high on their album release from last year, repeating their top spot as Best Original Band and jumping to the top of our list for Best Cover Band. It's the first time we've had the same act top both lists, proving the band's staying power as stars of our scene.
The only major change on our list came in the Best Solo Musical Artist category, where none of 2019's top three performers made it to the top of our list. Last year, three women took top honors, whereas this time around, there are three men, with singer-songwriter Chris Cranick edging out bluegrass-phenom Billy Strings and longtime DJ AB for the No. 1 spot. Cranick also fronts alternative outfit Overdrive Orchestra, who came in second in the Original Band category.
---
COVER BAND
Trixy Tang
trixytang.com
Brena (2nd)
Project 90(3rd)
MUSIC VENUE
20 Monroe Live
11 Ottawa Ave. NW, Grand Rapids
The Pyramid Scheme (2nd)
The Intersection (3rd)
ORIGINAL BAND
Trixy Tang
trixytang.com
Overdrive Orchestra (2nd)
Brena (3rd)
SOLO MUSICAL ARTIST
Chris Cranick
chriscranickmusic.bandcamp.com
Billy Strings (2nd)
Adrian Butler (3rd)
VINYL RECORD STORE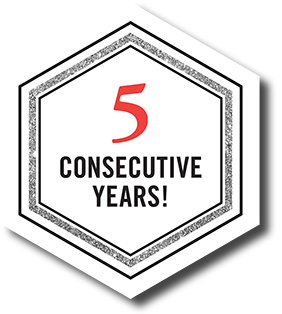 Vertigo Music (1st: 2016-2020)
129 S. Division Ave., Grand Rapids
Corner Record Shop (2nd)
Dodds Record Shop (3rd)
---
STAFF PICKS
by Eric Mitts
ORIGINAL BAND
Patty PerShayla & the Mayhaps
pattypershayla.com
Embracing the new pandemic environment, Patty PerShayla has emerged as a star online, not shying away from the limitations of livestreaming and spending this strange time mastering her craft as an artist. Already a phenomenal bassist and frontwoman, she's taken her Jammie Award-winning music to the next level with her three-piece band that also includes guitarist Lucas Powell and drummer Alec Klinefelter. Perhaps things will never get completely back to normal, but with music this strong still finding a way to come through, there's hope we'll all find our own new way.
SOLO MUSICAL ARTIST
JRob
jrobofglc.bandcamp.com
Longtime Grand Rapids emcee JRob (aka Jeff Robinson) has risen to the challenge of staying connected despite the lack of live performances, tackling the timeliness of the ongoing protests with his undeniable lyrical flow on his most recent single Chosen. Always looking to inspire people, his words feel crucial today — and the throwback vibe of his music brings back more chill times. His songs remind us we can persevere by coming together and understanding one another; nothing accomplishes that difficult task better than great music.
MUSIC VENUE
Kalamazoo State Theatre
404 S. Burdick St., Kalamazoo
Dating back nearly a century, this living piece of history started out as a picture palace, hosting vaudeville acts and silent films. Step inside now and it feels like a trip back in time. Concertgoers always react in awe to the unique architecture inside the theater, frequently taking photos before the concert even begins. It's hosted an absolutely epic list of everyone from blues legend B.B. King to Bob Dylan, Dave Matthews Band, *NSYNC, Marilyn Manson, The Avett Brothers, Kacey Musgraves, Bassnectar, Kid Cudi and many, many more. Now more than ever, it's critically important we keep this legendary location alive.