Lamb of God wsg Anthrax, Deafheaven, Power Trip
The Orbit Room, Grand Rapids
$35 advance, $45 day of show
---
To say that Lamb of God helped usher in the new wave of American heavy metal in the early 2000s might understate the band's significance in that movement.
The Richmond, Va.-based band's second album, New American Gospel, actually made Revolver Magazine's list of the "69 Greatest Metal Albums of All Time," and its follow-up records have done nothing short of establish the group as one of metal's most important and influential players.
In 2012, however, the band's future faced some uncertainty when vocalist Randy Blythe was arrested upon his arrival in the Czech Republic, charged with manslaughter for the death of a fan he had pushed from the stage at a concert in 2010. But after five weeks in prison, a trial, acquittal and ultimately some healing, Lamb of God went back to work creating what would become their latest album, VII: Sturm und Drang.
While it's true that some of Blythe's experiences found their way to the lyrics of this album, it wasn't destined to be, as he put it, his "prison album." Instead, it's what Lamb of God has always delivered: Honest, aggressive metal music that has evolved and dared to step outside the box as the members grow. And with VII: Sturm und Drang, they deliver precisely that in just 10 songs.
"Part of our charm is that we, in some ways, can be very intense," said bassist John Campbell. "I think there's a perfect dose, and that is what we were going for with the length of the record being 10 tracks. We definitely overwrite. There were all kinds of songs demoed that we had to cut that had just stopped at that stage of development and we focused on the ones we felt stronger about."
Lamb of God also ventures into some new territory, including the track "Overlord," which features clean vocals from Blythe and is a huge departure from the band's norm. There are also guest appearances by Greg Puciato from The Dillinger Escape Plan on the album's closing track "Torches" and Chino Moreno of Deftones on the song "Embers."
"When we wrote that song [Embers], it had two endings, one that was just ridiculously heavy metal and one that was kind of '90s alternative rock," Campbell explained. "There was some discussion going around primarily between Josh [Wilbur, producer] and Mark [Morton, guitar] about who would be a good guest on this record and where might that spot be that they would be good at. It just seemed to fall into place that Chino's voice would be perfect for what we were describing as the alternative '90s rock ending.
"The sad thing is that I was nowhere near the studio when it occurred," he added.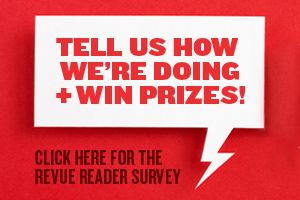 Even for Campbell specifically, this latest album was an exploration of new territory for him as he slid into more of a conventional style with his bass playing, which is something he's not really used to doing.
"I will not lie to anyone and tell them I know what I'm doing on stage," Campbell said. "I'm completely self-taught. I describe my style as that of playing guitar riffs one note at a time on the bass. But on this record, I really focused more on the traditional role of the bass, following along with the kick and being a little more laid back on it rather than attacking the riffs."
Campbell prefers life on the road to the drudgery of the studio, though, and is thrilled to be touring in 2016. The band unfortunately had to cancel its 2015 European tour in light of the Paris attacks, but they'll be heading out at the middle of this month with Anthrax, Deafheaven and Power Trip, a lineup they're really excited about
"We wanted to get out and do a proper headlining run in the states," Campbell said. "This is knocking out some of the spots in the states that need to get hit. So we're going to get out there and have a good time, being lucky enough to do what we do."