For more than 25 years, Alpenrose Restaurant & Catering has been bringing culinary excellence to the community of Holland, Mich. Widely recognized for its traditional European influences and fine dining experience, Alpenrose has welcomed a new executive chef, A.J. Tenhoor, aboard with the intentions of further enhancing the Alpine-inspired menu with a focus on local, quality ingredients and culinary craft.
Chef Tenhoor received his degree in Culinary Arts from Grand Rapids Community College and has since been exploring a variety of the culinary communities throughout the United States. His previous position locations include Thousand Oaks in Grand Rapids, a private golf course in Largo, Fla., and a marine catering operation in Maui, Hawaii. Now, back in West Michigan, Chef Tenhoor is excited to utilize the variety of produce and products that the area has to offer.
Beyond the ingredients, Chef Tenhoor is also enthusiastic about tuning into the culinary craft behind the menu at Alpenrose. Since his start date this past December, he has been passionate about bringing the restaurant back to its roots and "doing everything from scratch again." By bringing in veal and chicken bones the restaurant has been able to recreate their own foundational stocks and sauces.
Since joining Alpenrose, Chef Tenhoor has trimmed down the menu in order to focus on the quality and uniqueness of both the dishes and their ingredients. "We are sourcing the best meats, seafood and produce we can," Tenhoor said, excited to further experiment with quality local ingredients and give the guests the opportunity to taste and experience something extraordinarily new and exciting.
By focusing on the variation of high-grade local ingredients the area has to offer, Chef Tenhoor is excited to build a strong core menu, with the classic Alpine-inspired dishes, and to then allow the seasons to bring in special featured items. He is particularly excited about how he can seasonally feature Michigan's abundance of diverse produce and to incorporate summer's wild salmon run. This will allow for Alpenrose to continue with its traditional core dishes while also being able to offer an ever-changing list of seasonal specials, ensuring both quality and variety to the community of Holland.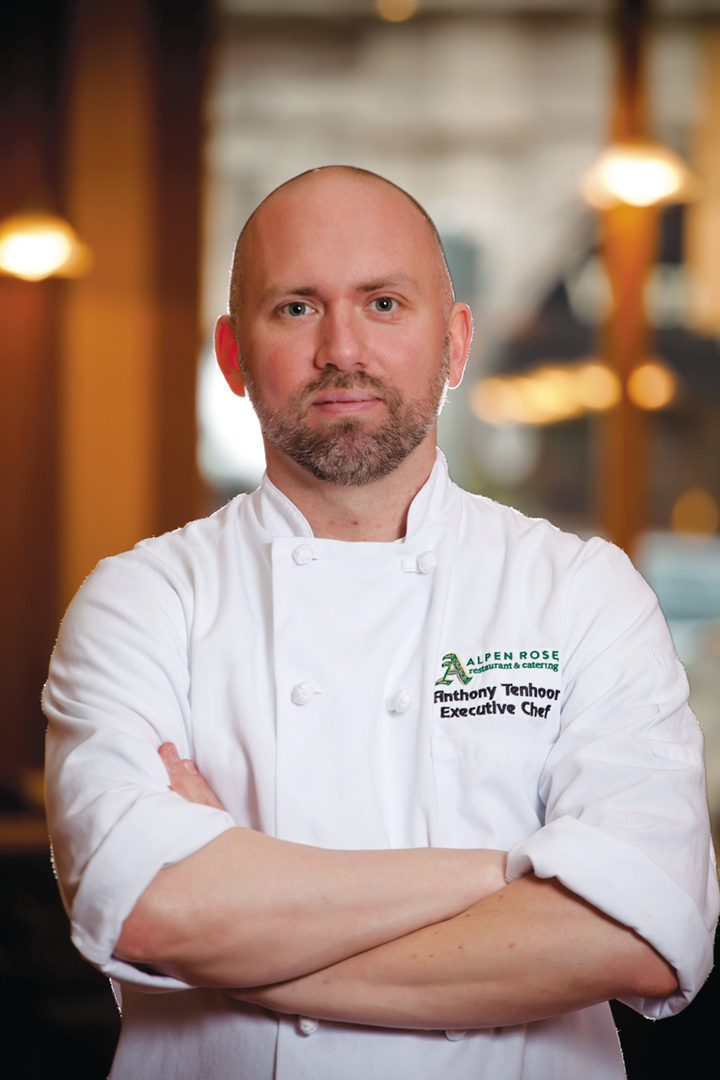 4 East 8th Street
Holland, MI
(616) 393.2111
alpenroserestaurant.com