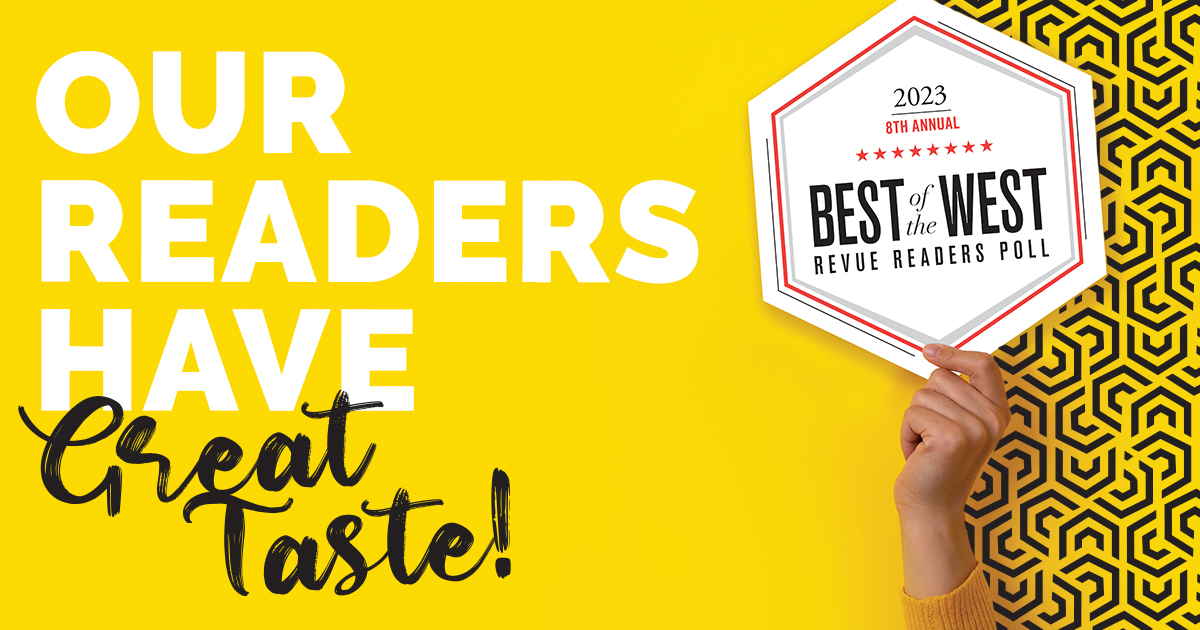 Welcome to the 8th year of Best of the West, Revue's
annual readers survey where the people of West Michigan choose their favorite restaurants, bars, musicians, attractions, people, artists and much more.
This year, we will once again have two rounds of voting. In the first round, voters can write in whoever/wherever they want for each category. Round one of voting has come to an end. When voting is over, we'll tally the top three finalists for every category, and then voters will choose who is the best of those three in the second round.
Round 1 Nominations: April 10 - May 19
Top 3 Finalists announced via FB Live:

• May 30, Dining, Music, Arts & Attractions
• May 31, Services & People, Shopping
• June 1, Craft Drinks & Beverages
Round 2 Voting: June 1 - June 23
Once both rounds of voting are over, winners will be announced in the August 2023 issue of Revue. In the meantime, thank you so much for supporting local people, places and organizations by voting in the 8th annual Best of the West.
Previous Winners:
Click here to see the 2022 winners.
Click here to see the 2021 winners.
Click here to see the 2020 winners.
Click here to see the 2019 winners.
Click here to see the 2018 winners.