I DON'T THINK IT'S EVER BEEN MORE CLEAR HOW IMPORTANT SERVICES AND PEOPLE ARE TO US THAN IT IS RIGHT NOW.
Your hair appointment seems like a mere luxury until it's been three months and your roots are showing. Many of these categories fall under the umbrella of "self-care," which we could all use lately. Yoga Studio, Fitness Club/Gym, Spa — to some people, these services are an inextricable part of their lives. (Not that we're endorsing certain protests.)
Then there are the people: a key ingredient in literally every category on this list. Without bartenders, your drink never arrives. Without chefs, your plates are empty. Without photographers, the moment is never captured.
West Michigan has so many people to choose from, these categories always see a huge number of nominees. While we're only showing you the top three, know there are dozens — if not hundreds — of people who are somebody's favorite. It could even be you, reading this!
You can read the winners for yourself, but I'd like to highlight a few.
Note the Bank/Credit Union category: All the winners are credit unions. This is partly because we have few local banks and partly because everyone loves credit unions so much, which go hand in hand. It's a chicken and egg situation. And this is Lake Michigan Credit Union's fifth year winning!
On the flipside, there was one major upset, with Eastown Vet Clinic not taking the gold for the first time — though there's always next year! For now, congratulations to Cascade Hospital for Animals and Family Friends Veterinary Hospital, both excellent Vet/Animal Clinics.
Similarly, Funky Buddha was narrowly beat out by AM Yoga this year. Looks like the West Side is growing!
As for the rest, the results speak for themselves. Over the coming months, never forget the importance of the people who make life possible.
---
BANK/CREDIT UNION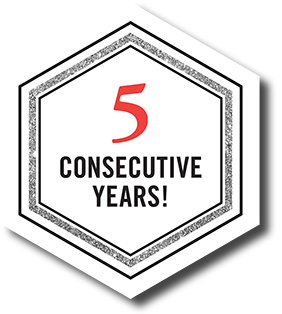 Lake Michigan Credit Union (1st: 2016-2020)
Multiple locations - lmcu.org
Adventure Credit Union (2nd)
Consumers Credit Union (3rd)
BARBER SHOP
Henchmen House Barbershop
1503 Plainfield Ave. NE, Grand Rapids
Rogue Haircut & Shave Parlour (2nd)
Forest Hills Barber Shop (3rd)
BARTENDER
Taylor Price, Rockford Brewing Co.
12 E. Bridge St. NE, Rockford
Dan Dixon, Founders Brewing Co. (2nd)
Caitie Key, Blue Dog Tavern (3rd)
BED & BREAKFAST
Peaches Bed & Breakfast
29 Gay Ave. SE, Grand Rapids
Lafayette House (2nd)
The Shack (3rd)
CHEF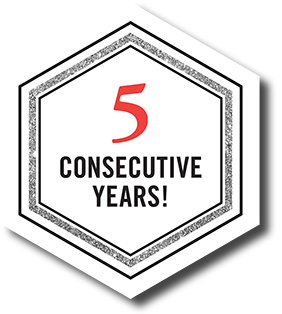 Jenna Arcidiacono, Amore Trattoria Italiana (1st: 2016-2020)
5080 Alpine Ave. NW, Comstock Park
Cameron Sauser, Rockford Brewing Co. (2nd)
Devin Cook, Butcher's Union (3rd)
DOG GROOMER
Marian Ward King, Paw Place
3782 Chicago Dr. SW, Grandville
Mallory Knight, Fido & Stitch (2nd)
Leah Bell, Eastown Veterinary (3rd)
FITNESS CLUB/GYM
TriFit
301 E. Center St., Hastings
Allegro (2nd)
MVP (3rd)
INTERIOR DESIGNER
Abby Manchesky, Abby M Interiors
instagram.com/abbymanchesky
Tylor Devereaux, Tylor Devereaux Interior Design
tdinteriordesign.com
Jean Stoffer, Stoffer Design (2nd)
Autumn Fuchs, Fuchsia Design (3rd)
LAW FIRM
Warner Norcross + Judd
150 Ottawa Ave. NW, Grand Rapids
Varnum LLP (2nd)
Miller Johnson (3rd)
PHOTOGRAPHER
Jake Orr
www.jakeorr.net
Katy Batdorff (2nd)
Liv Lyszyk (3rd)
REALTOR
Pete Bruinsma, Grand River Realty
330 Fuller Ave. NE, Grand Rapids
Santiago Gomez, Santiago Properties (2nd)
Alison Glowinski, Mitten Real Estate (3rd)
SALON
Meraki Salon
6743 Courtland Dr. NE, Rockford
Cheeky Strut (2nd)
Chasing Vanity (3rd)
SPA
Design 1 Salon Spa
Multiple locations - design1.com
Salus Massage Therapy + Skin Care (2nd)
Wanderlux Beauty & Wellness Spa (3rd)
TATTOO SHOP
Sovereign Arms Tattoo Co.
974 Cherry St. SE, Grand Rapids
Honest to Goodness Tattoo + Piercing (2nd)
Mos Eisleys Tattoo Studio (3rd)
VET/ANIMAL CLINIC
Cascade Hospital for Animals
6730 Cascade Rd SE, Grand Rapids
Family Friends Veterinary Hospital (2nd)
Eastown Vet Clinic(3rd)
WEDDING PLANNER
Abby Worth, Midtown Center
96 W. 15th St., Holland
Elyse Riemersma, Posh Petals
806 Bridge St. NW, Grand Rapids
Jamie Kirby, Heyday Event Lab (2nd)
Alyssa Ferguson, Fleurology Designs (3rd)
WELLNESS CENTERS
Wanderlux Beauty & Wellness Spa
713 Wealthy St. SE, Grand Rapids
Urban You (2nd)
Sweet Nectar Shop(3rd)
YOGA STUDIO
AM Yoga
555 4th St. NW, Grand Rapids
Funky Buddha Yoga Hothouse (2nd)
Kula Yoga (3rd)
---
STAFF PICK
by Michaela Stock
INTERIOR DESIGNER
Peter Jacob Kind Creative
peterjacobkindcreative.com
Peter Jacob Kind Creative is not your average interior designer. Between designing furniture for companies around the U.S., sketching out spaces for Michigan House and even co-running the Cakabakery, Peter Jacob exudes an unmatched artistry in every project he takes on. His designs are particularly special, however, because each experience, brand and piece of furniture Peter Jacob creates is executed with an ingredient unique to his creative philosophy: kindness.