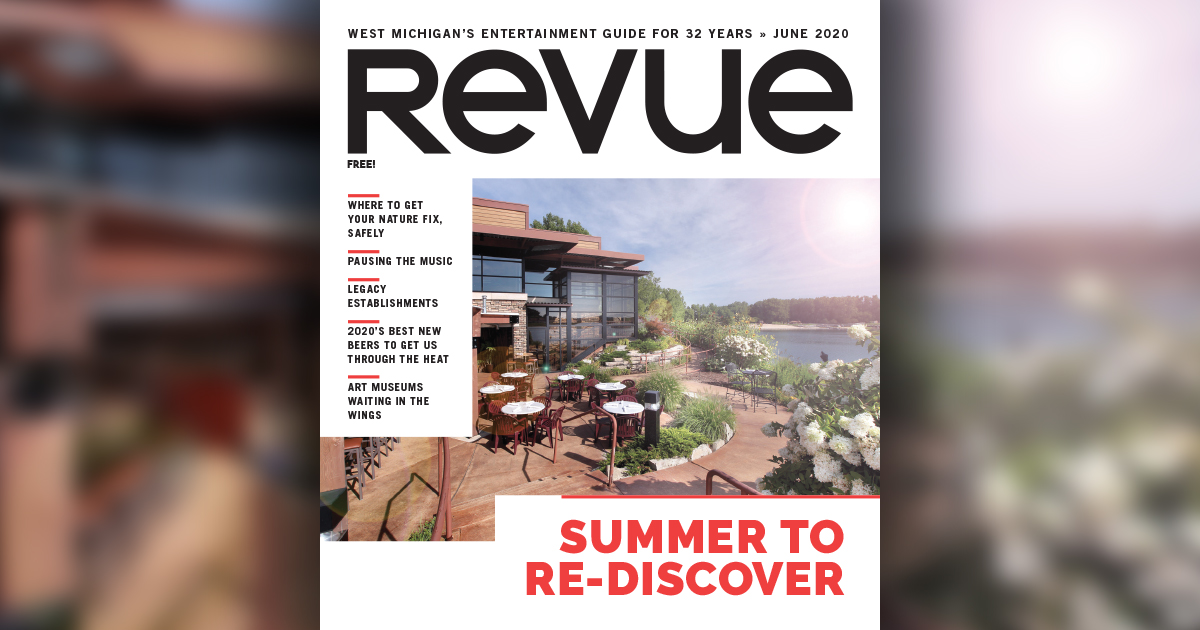 Letter from the Editor
We've taken the first steps back toward normal.
As you can see, Revue has returned to print. Then again, you may well be reading this online — we aren't quite to the point where every restaurant, bar and theater can welcome us all in with open arms. It will likely be some time before that's a reality.
Still, the sun is out and our options for getting out and enjoying life are increasing every day. This month, we kick off the Summer to Re-Discover. We're exploring new adventures and returning to old favorites we may have taken for granted before all this began.
For instance, this issue celebrates the establishments and attractions that have been a part of West Michigan's cultural fabric for years, while also taking a look at new summer beers perfect for sipping on the patio.
Speaking of which, we mention some of the best patios, farmers markets and outdoor activities around, considering how important they'll all be in the coming months. Sadly, because it will be longer until crowded events like concerts are able to safely return, we talked with local venues about how they're coping and with local performers about their favorite musical memories.
It's an odd time as we deal with quite a few unknowns, but we're still moving forward as best we can. Let's enjoy this summer, support local businesses, and rediscover West Michigan while staying safe and — frankly — preventing another outbreak!
We're all in this together.
'Til next time,
Josh Veal, Managing Editor
---
What's inside this month:
On the Cover: Summer to Re-Discover
Sounds: Pausing the Music
Dining & Drinking: Patio Party / Merry Markets / Sunny Cider Season / Summer Sippers
Revue Arts
Visual arts, classical and jazz music, theater, arts event previews and more. (See the center of this issue)
2020
January: 50 Things to Do in 2020
February:The Sweet Issue
March: The Funny Issue
April: Cannabis Issue
May: Feel the Love Issue

2019
December: Ultimate Guide to Holiday Parties
November: The Hoiday Gift Guide
October: The Beer Issue
September: The Arts Issue
August: Best of the West Winners
July: The Pet Issue
June: The Music Issue
May: The Drinking Issue
April: West Michigan Dining Guide
March: The People Issue
February: The Cheap Issue
January: 50 Things to Do in 2019
2018
December | November | October | September | August | July | June | May | April | March | February | January
2017
December | November | October | September | August | July | June | May | April | March | February | January
---
*For earlier issues, contact Courtney for the linked archive.