Letter from the Editor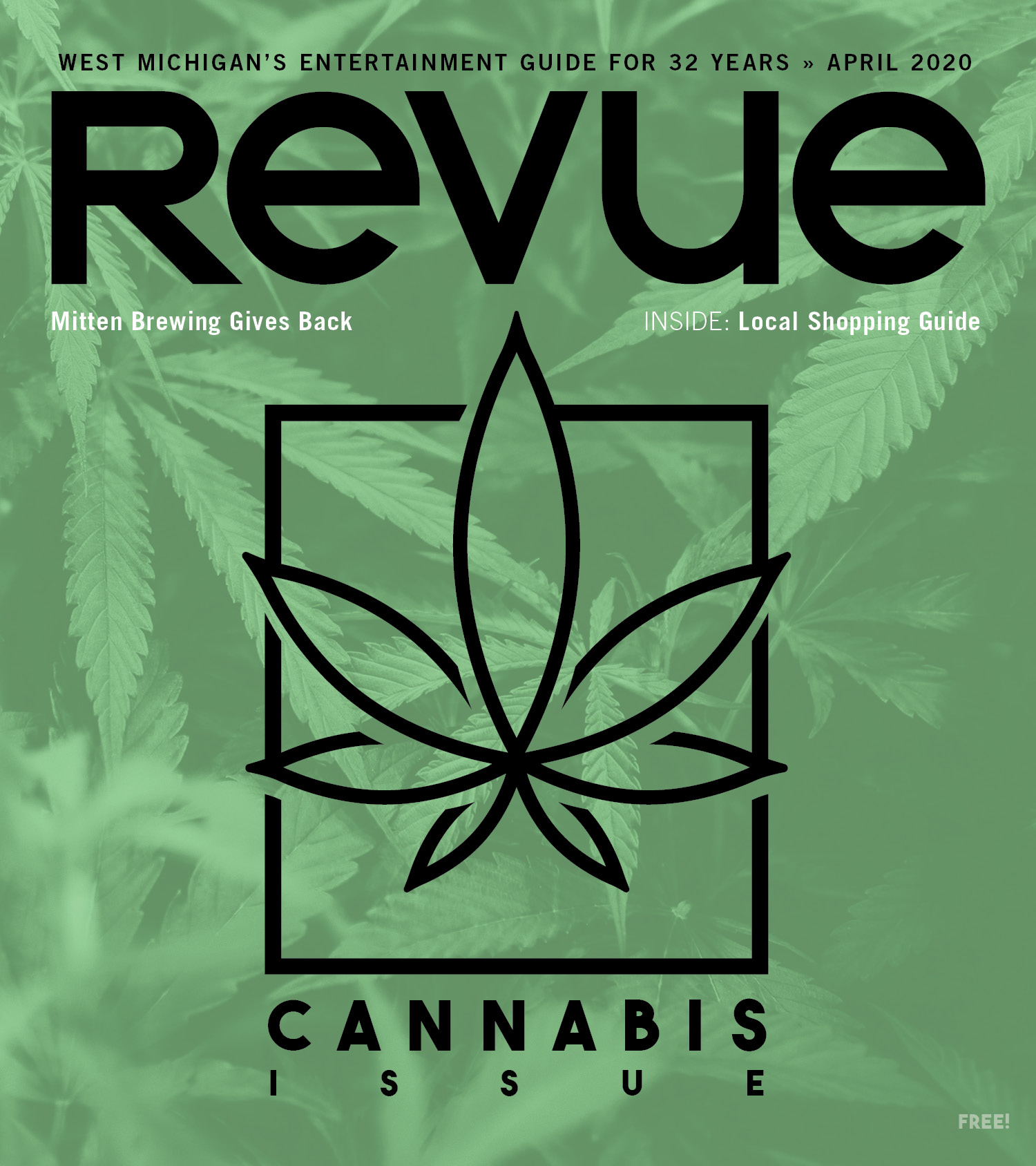 Well, this is certainly a first!
You are now reading, in 32 years of Revue, our first-ever Cannabis Issue, first fully digital issue and first mid-pandemic issue, all in one. In a way, they're all tied together.
COVID-19 has affected just about every industry on Earth, and that of course includes arts and entertainment. It's not a great time to be a musician, server, bartender, actor or any other number of jobs. And yet, we're seeing people from all over come together to support each other as much as they can.
There are online relief funds for musicians, servers and bartenders. Restaurants are doing as much takeout and delivery as they can to support themselves and their staff. Museums are hosting virtual tours to relieve the boredom and keep us connected. Musicians are playing shows via livestream, for their sake and ours.
As for Revue, we know a massive portion of our drop locations aren't going to even be open, much less receiving frequent visitors. That's why we made the decision to move our April issue to a new digital platform, with more bells and whistles making it easier to read. The stories are all still here—except for the usual event-based articles we had to nix—and we hope you find it entertaining and informative.
Which brings us to the Cannabis Issue. According to a recent Twitter survey, Michigan seems to be smoking more marijuana than any other state during this outbreak — or at least, we're tweeting about it the most!
Thanks to voters legalizing recreational weed in 2018, marijuana is now more available than ever. Medical dispensaries are popping up left and right, with recreational well on its way, not to mention the prevalence of CBD all over.
Of course, we still have a long way to go. Grand Rapids is just starting to accept recreational applications, growers are having a hard time keeping up with buyers, and there are still a lot of people in jail for something that is now legal. But we're on our way.
We cover all this and more in April's issue with the hopes that next year, we can put out yet another Cannabis Issue. Hopefully in 2021, we'll be featuring all the fun recreational shops you can go to. You'll be able to go to those shops safely, with friends, because there's not an ongoing pandemic. And you'll be able to pick up the issue physically, in your favorite bar or restaurant.
We can hope, but we can also work together to make that happen. I believe in us.
'Til next time,
Josh Veal, Managing Editor
---
What's inside this month:
On the Cover: The Cannabis Issue
Sounds: Wuzee
Dining & Drinking: Passion for Poke, Mitten Brewing Gives Back
Local Shopping Guide: Spring Trend Report & Top Neighborhood Shopping Guide in GR and Beyond
Revue Arts
Visual arts, classical and jazz music, theater, arts event previews and more. (See the center of this issue)
2020
January: 50 Things to Do in 2020
February:The Sweet Issue
March: The Funny Issue
2019
December: Ultimate Guide to Holiday Parties
November: The Hoiday Gift Guide
October: The Beer Issue
September: The Arts Issue
August: Best of the West Winners
July: The Pet Issue
June: The Music Issue
May: The Drinking Issue
April: West Michigan Dining Guide
March: The People Issue
February: The Cheap Issue
January: 50 Things to Do in 2019
2018
December | November | October | September | August | July | June | May | April | March | February | January
2017
December | November | October | September | August | July | June | May | April | March | February | January
---
*For earlier issues, contact Courtney for the linked archive.