Letter from the Editor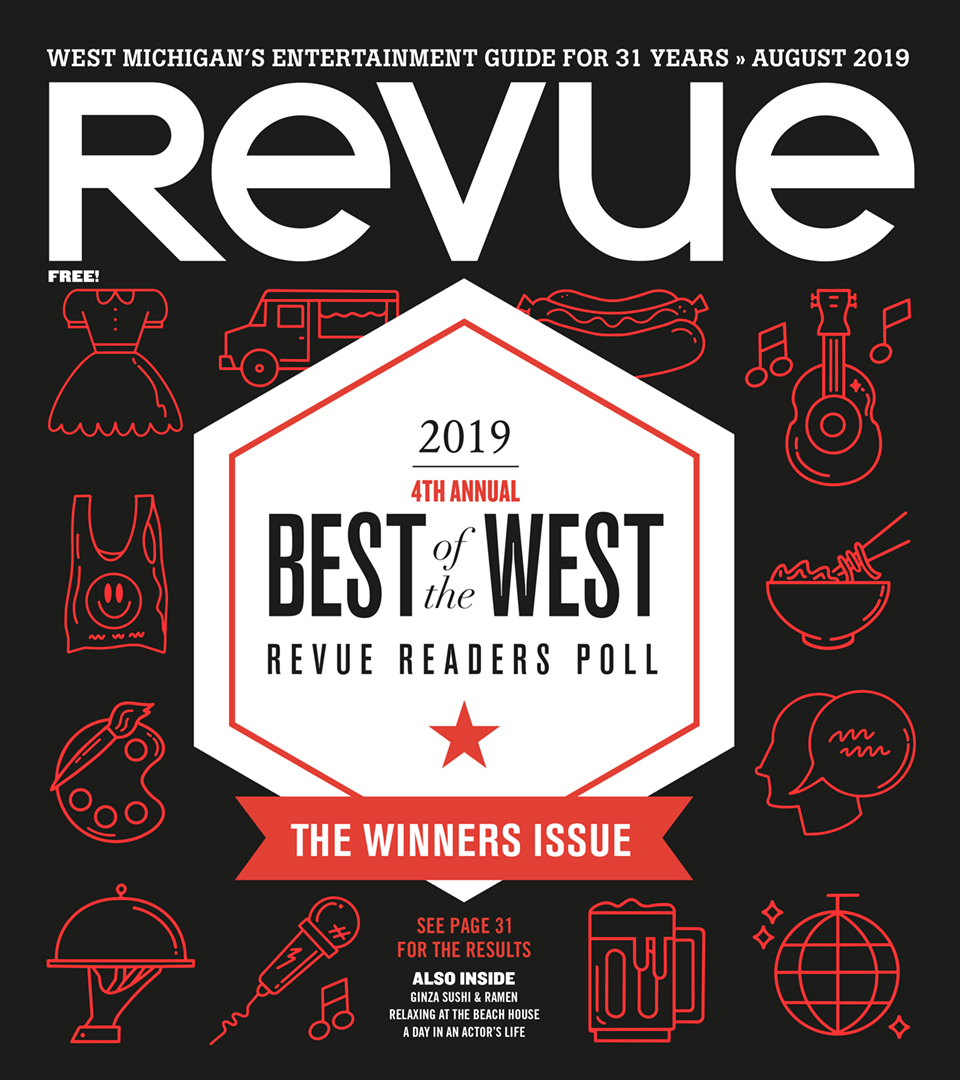 There's a reason why award shows are a national phenomenon.
Even if you don't want to care and try not to pay attention, it's hard not to feel something when you hear a small movie you loved unexpectedly pulled out a win, or more often, that huge franchise you hate pulled out a dozen wins.
We root for the things we love to get the recognition they deserve, and that's really what Best of the West is all about. Whether you agree with the results or not, it all says something about West Michigan and its culture and the thousands of people who voted. It's a chance to have a discussion about who really "deserves" to win, and why.
We're in our fourth year of doing this and it just keeps on growing. Even in an age of information overload and political upheaval, people still find time to care about their favorite restaurants, breweries and hair stylists. I think it's because those are the experiences that make life worth living, so of course we'd have a strong opinion on them.
So go ahead, look through the results and feel free to discuss them however you like. With 140 categories, you'll probably see some of your favorites at the top. You'll also probably look at certain categories and think, "Seriously? What the hell?" I know I did! That's why we write staff picks. To be fair, if we expanded the "winners" from the top three to top five or 10, you might see more of your faves up there. Let's be honest though, this issue is already big enough.
To all of our winners: Congrats! You've clearly earned some time in the spotlight. To everyone who was hoping to win and didn't quite get there, just remember: There's always next year, and getting the word out on social media never hurts.
'Til next time,
Josh Veal, Managing Editor
---
What's inside this month:
On the Cover: Best of the West: The Winners Issue
Scene: What's Going on, Potshots, Biz Beat, Style Notes: Live a Little
Sounds: Walk the Beat, Beach House, Deadflower, August
est of The West Winners Issue: Music Winners, Cultural Arts Winners, Dining Winners, Drinking Winners, Night Life Winners, Services & People Winners, Shopping Winners
Dining & Drinking: Ginza Shushi & Ramen, Rake Beer Project
Revue Arts
Visual arts, classical and jazz music, theater, arts event previews and more. (See the center of this issue)
- July 2019: The Pet Isuue
- June 2019: The Music Issue
- May 2019: The Drinking Issue
- April 2019: West Michigan Dining Guide
- March 2019: The People Issue
- February 2019: The Cheap Issue
- January 2019: 50 Things to Do in 2019
- December 2018: Rearview Mirror
- November 2018: Holiday Gift Guide
- October 2018: The Beer Issue
- September 2018: The Arts Issue
- August 2018: Best of the West
- July 2018: Summer Fun Issue
- June 2018: The Music Issue
- May 2018: Wine & Spirits Issue
- April 2018: Food Issue
- March 2018: Cooking Issue
- February 2018: Wintertime Blues
- January 2018: Revue turns 30
- December 2017: Guide to the holidays
- November 2017
- October 2017: The Beer Issue
- September 2017: The Arts Issue
- August 2017: Best of the West winners
- July 2017
- June 2017
- May 2017
- April 2017
- March 2017
- February 2017
- January 2017
- December 2016
- November 2016
- October 2016
- September 2016
- August 2016
- July 2016
- June 2016
- May 2016
- April 2016
- March 2016
- February 2016
- January 2016
- December 2015
- November 2015
- October 2015
- September 2015
- August 2015|
- July 2015
- June 2015
- May 2015
- April 2015
- March 2015
- February 2015
- January 2015
- November 2014
- December 2014
- November 2014
- October 2014
- September 2014
- August 2014
- July 2014
- June 2014
- May 2014
- April 2014
- March 2014
- Feb. 2014
- Jan. 2014
- Dec. 2013
- Nov. 2013
- Oct. 2013
- Sept. 2013
- Aug. 2013
- July 2013
- June 2013
- May 2013
- April 2013
- March 2013
- Feb. 2013
- Jan. 2013
- Dec. 2012
- Nov. 2012
- Oct. 2012
- Sept. 2012
- Aug. 2012
- July 2012
- June 2012
- May 2012
- April 2012
- March 2012
- Feb. 2012
- Jan. 2012
- Dec. 2011|
- Nov. 2011
- Oct. 2011
- Sept. 2011
- Aug. 2011
- July 2011
- June 2011
- May 2011
- April 2011
- March 2011
- Feb. 2011
- Jan. 2011