Letter from the Editor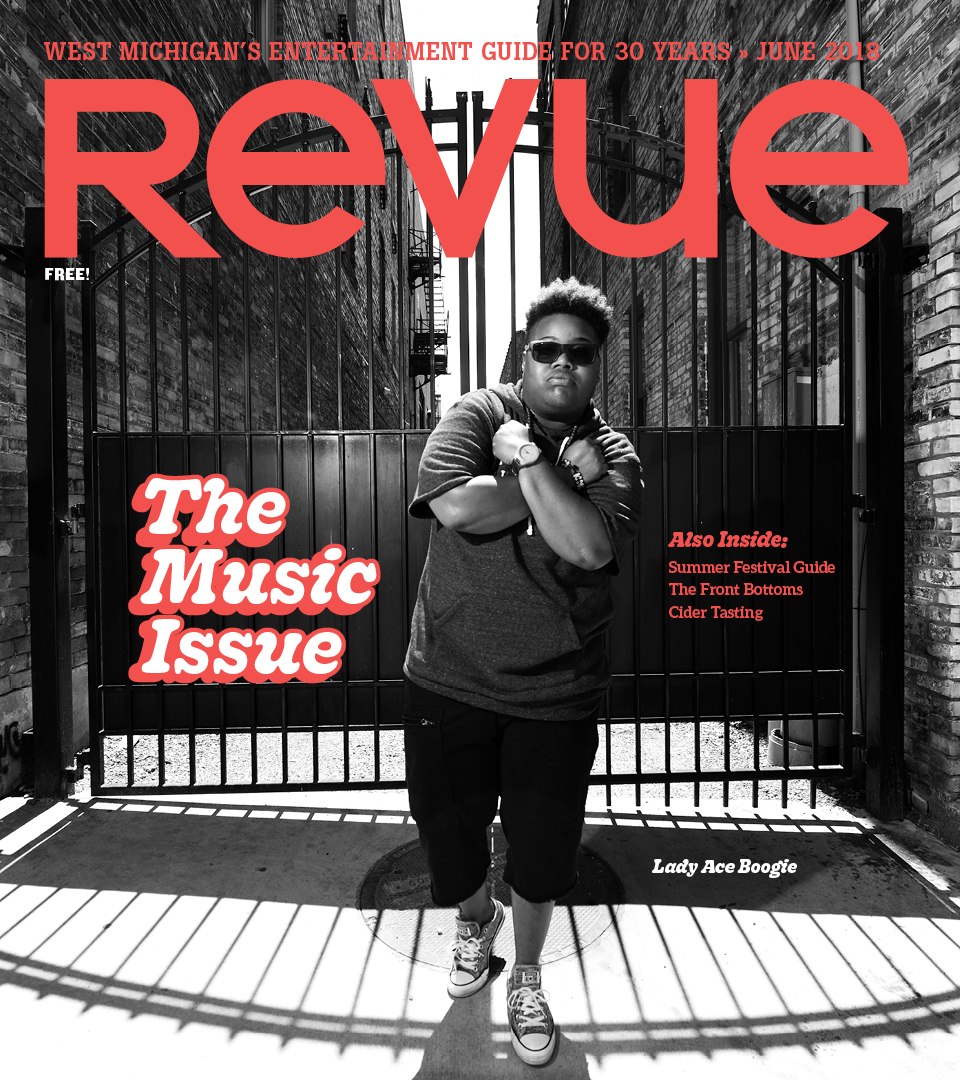 Whether you know it or not, West Michigan is practically overflowing with music.
I don't just mean the venues like 20 Monroe Live and Frederik Meijer Gardens bringing in huge national acts — I mean the local bands, of which we have hundreds, all pumping out music for their own reasons.
For some, the dream is to travel the nation, playing for a country-wide fanbase. For others, it's a creative outlet, a need to put some sort of art out into the world. And for others still, it's just about getting up onstage, having fun and entertaining a bar with covers of classic jams.
Even as our music scene has shifted — the days of Skelletones (R.I.P.) are long past — the community has only grown larger and more diverse. We have killer hip-hop, folk, post-rock, indie, metal, electronic and so much more playing at venues of all sizes, all over the state.
All that to say, if you somehow didn't know all this was going on in your own backyard, it's high time you found out. Of course, that's where we come in!
In this issue, you'll find profiles of local musicians from all over West Michigan, including Lady Ace Boogie, Winnow, War & Treaty and more. We also have 10 artists you should be listening to right now, spanning the gamut of genres.
Plus, check out our hard cider tasting, an interview with The Front Bottoms, and a guide to this summer's local festivals, including an interview with David Abbott, the new executive director of The Festival of the Arts in Grand Rapids.
Just remember, if you don't find your new favorite local band in the pages ahead, keep looking — there are hundreds more.
'Til next time,
Josh Veal, Managing Editor
---
What's inside this month:
On the Cover: Lady Ace Boogie. (See Page 20.)
Feature: The Music Issue. (See page 19.)
Music: The Front Bottoms
Dining & Drinking: Michigan-made Cider Taste-off, Little Bird, Last Call: The Sovengard
Revue Arts
On the Cover: SCA's Industrial Nature
Musical Monument: Feast or Famine remembers the victims of avarice
All's Fair in Art and Crafts: Time to hit the lakeshore for fine art fairs throughout the summer
Glass from the Past: Global Glass explores the art form over the years
Reuse, Reuse, Reuse: Industrial Nature saves common objects from a lifetime in the landfill
More than a Show: America's Music Company provides a unique blend of theater, music and pop culture
Sitcom Onstage: Olive and the Bitter Herbs is more than a rerun
Stories of Power: ATGR holds local playwriting festival
- May 2018
- April 2018
- March 2018
- February 2018
- January 2018: Revue turns 30
- December 2017: Guide to the holidays
- November 2017
- October 2017: The Beer Issue
- September 2017: The Arts Issue
- August 2017: Best of the West winners
- July 2017
- June 2017
- May 2017
- April 2017
- March 2017
- February 2017
- January 2017
- December 2016
- November 2016
- October 2016
- September 2016
- August 2016
- July 2016
- June 2016
- May 2016
- April 2016
- March 2016
- February 2016
- January 2016
- December 2015
- November 2015
- October 2015
- September 2015
- August 2015|
- July 2015
- June 2015
- May 2015
- April 2015
- March 2015
- February 2015
- January 2015
- November 2014
- December 2014
- November 2014
- October 2014
- September 2014
- August 2014
- July 2014
- June 2014
- May 2014
- April 2014
- March 2014
- Feb. 2014
- Jan. 2014
- Dec. 2013
- Nov. 2013
- Oct. 2013
- Sept. 2013
- Aug. 2013
- July 2013
- June 2013
- May 2013
- April 2013
- March 2013
- Feb. 2013
- Jan. 2013
- Dec. 2012
- Nov. 2012
- Oct. 2012
- Sept. 2012
- Aug. 2012
- July 2012
- June 2012
- May 2012
- April 2012
- March 2012
- Feb. 2012
- Jan. 2012
- Dec. 2011|
- Nov. 2011
- Oct. 2011
- Sept. 2011
- Aug. 2011
- July 2011
- June 2011
- May 2011
- April 2011
- March 2011
- Feb. 2011
- Jan. 2011