Letter from the Editor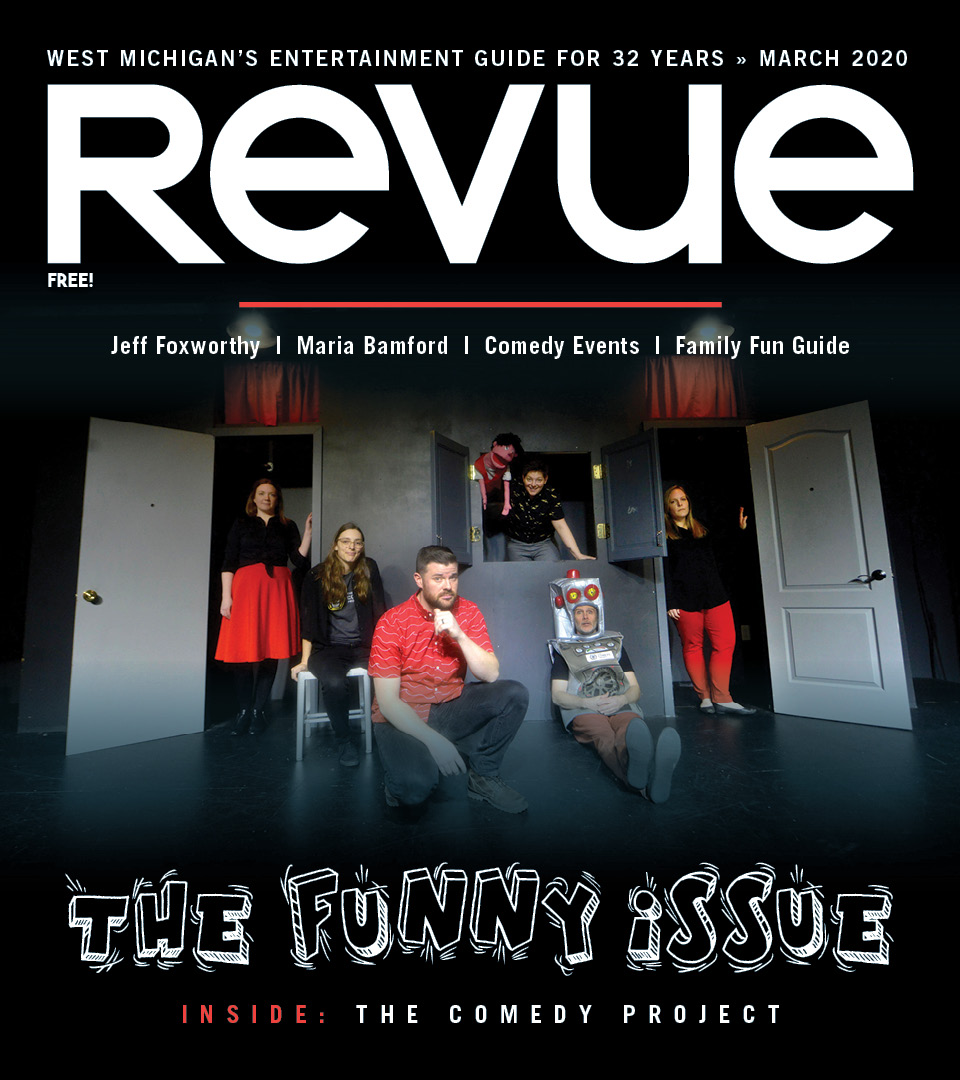 A person walks into a bar.
They see a magazine sitting on a table.
They pick it up and think, "Oh, this should be funny!"
So far, it's not.
OK, you're thinking, it does say "Funny Issue," there must be some jokes in here somewhere! Well, the joke is on you, because this issue is actually a heartfelt look at the local comedy scene and where it's headed. Gotcha!
Despite my best efforts, we don't have the 10-page spread of dad jokes I lobbied for.
What you will find are conversations with people bringing laughs to West Michigan and getting local talent involved while building a community. You might not know it, but local comedians are out there constantly busting their butts, trying to hone their craft. They honestly just want to make you laugh (and maybe make a few bucks while doing so).
If you do want to read something funny, just flip to any of this month's interviews with big-name comedians, like Maria Bamford, Kathleen Madigan, Miranda Sings or Jeff Foxworthy. These people have been doing it their whole lives; they have a hard time not being funny.
Even if you think you're not into live comedy, I suggest getting out of your comfort zone and heading to any one event we've helpfully listed in the pages ahead — love it or hate it, you'll never forget it.
We also have the Family Fun Guide in this issue, because when you're a parent, it can feel like the whole world is designed to keep you from going out. We assure you, that's not the case! There are plenty of events, restaurants and classes that are perfect for you and your kids to enjoy together, and we'll help you find them.
Now that I think about it, kids are pretty funny too. I just remembered a joke of my own invention from when I was about 5 years old. I was super proud of it at the time, so I think it's time to bring it back. Feel free to use this one:
Why did the Teenage Mutant Ninja Turtles cross the road?
To get to the pizza.
'Til next time,
Josh Veal, Managing Editor
---
What's inside this month:
On the Cover: The Comedy Project
Scene: West Michigan Biz Beats, Potshots
Sounds: Of Montreal
Dining & Drinking: Mexican in the Midwest & Liquid Concept Albums
Revue Arts
Visual arts, classical and jazz music, theater, arts event previews and more. (See the center of this issue)
2020
January: 50 Things to Do in 2020
February:The Sweet Issue
2019
December: Ultimate Guide to Holiday Parties
November: The Hoiday Gift Guide
October: The Beer Issue
September: The Arts Issue
August: Best of the West Winners
July: The Pet Issue
June: The Music Issue
May: The Drinking Issue
April: West Michigan Dining Guide
March: The People Issue
February: The Cheap Issue
January: 50 Things to Do in 2019
2018
December | November | October | September | August | July | June | May | April | March | February | January
2017
December | November | October | September | August | July | June | May | April | March | February | January
---
*For earlier issues, contact Courtney for the linked archive.