Letter from the Editor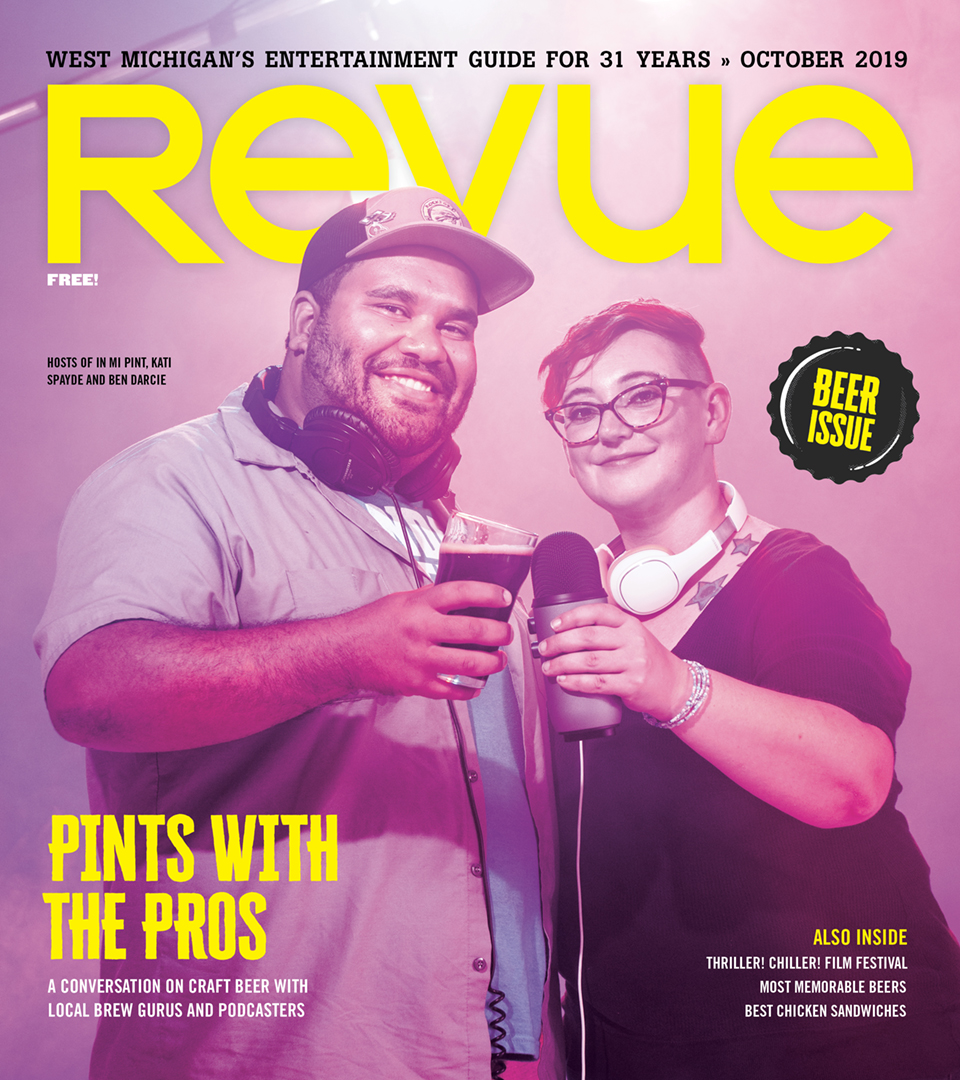 Let's be honest: Craft beer is here to stay.
Even after all these years, quite a few more breweries are opening than are closing, not to mention all the breweries expanding with larger taprooms, more production space, and increased presence on shelves.
As alternatives like hard seltzer arrive, we may see some of the beer fervor simmer down, but breweries are adapting with their own hard seltzers and low-cal, low-ABV beers. Bell's Light Hearted Ale retains some of the classic Two Hearted flavor but with half the ABV and basically the same calories as a hard seltzer.
Meanwhile, some breweries are also seeing what they can do — both in terms of practicality and legality — with cannabis and beer. Then there are places like Arvon Brewing, flourishing without any real gimmicks, just quality craft beer.
In our annual Beer Issue, we take a look at all these brews and more, with a massive brewery guide, a rundown of new and closed breweries, and even a look at some of the year's worst beer trends.
If you want the real inside scoop, check out our chat with beer gurus Ben Darcie and Katie Spayde, who host the podcast In MI Pint. They're knowledgeable, insightful and not afraid to get into the deep stuff. Our writer talked with them for nearly two hours, if that tells you anything.
Beyond beer, we have some big news: Revue has been acquired by Serendipity Media! The woman-owned company already puts out some amazing publications that you might have seen, such as West Michigan Woman, Teach & Travel, and Broadway Spotlight.
We'll miss former publisher Brian Edwards, editor and "beer czar" Joe Boomgaard, and copy editor Claire Boomgaard. They're the ones who not only got me to where I am now, but also turned Revue into a thriving magazine after some bleak years in the early aughts.
That being said, we're incredibly excited to join the team at Serendipity, led by Publisher Kasie Smith and Editorial Director Amy L Charles. You should expect to see some slight changes in the months and years ahead, but only for the better. Revue is ready to grow.
'Til next time,
Josh Veal, Managing Editor
---
What's inside this month:
On the Cover: Kati Spayde and Ben Darcie, hosts of In MI Pint. Photo By Seth Thompson
Scene: What's Going On, Biz Beat, Potshots, Style Notes: Fashion in the Family, Thriller Chiller
Sounds: Moon Hooch, Judy Collins, May Erlewine
The Beer Issue: Brewery News, Beer Events, Arvon Brewing, Worst Beer Trends, Food and Beer Pairing, In MI Pint: A Conversation, Most Memorable Beers, Beer & Cannabis, Drinking Dictionary, Brewery Guide
Dining & Drinking: Chicken Sandwiches
Revue Arts
Visual arts, classical and jazz music, theater, arts event previews and more. (See the center of this issue)
- September 2019: The Arts Issue
- August 2019: Best of the West Winners Issue
- July 2019: The Pet Isuue
- June 2019: The Music Issue
- May 2019: The Drinking Issue
- April 2019: West Michigan Dining Guide
- March 2019: The People Issue
- February 2019: The Cheap Issue
- January 2019: 50 Things to Do in 2019
- December 2018: Rearview Mirror
- November 2018: Holiday Gift Guide
- October 2018: The Beer Issue
- September 2018: The Arts Issue
- August 2018: Best of the West
- July 2018: Summer Fun Issue
- June 2018: The Music Issue
- May 2018: Wine & Spirits Issue
- April 2018: Food Issue
- March 2018: Cooking Issue
- February 2018: Wintertime Blues
- January 2018: Revue turns 30
- December 2017: Guide to the holidays
- November 2017
- October 2017: The Beer Issue
- September 2017: The Arts Issue
- August 2017: Best of the West winners
- July 2017
- June 2017
- May 2017
- April 2017
- March 2017
- February 2017
- January 2017
- December 2016
- November 2016
- October 2016
- September 2016
- August 2016
- July 2016
- June 2016
- May 2016
- April 2016
- March 2016
- February 2016
- January 2016
- December 2015
- November 2015
- October 2015
- September 2015
- August 2015|
- July 2015
- June 2015
- May 2015
- April 2015
- March 2015
- February 2015
- January 2015
- November 2014
- December 2014
- November 2014
- October 2014
- September 2014
- August 2014
- July 2014
- June 2014
- May 2014
- April 2014
- March 2014
- Feb. 2014
- Jan. 2014
- Dec. 2013
- Nov. 2013
- Oct. 2013
- Sept. 2013
- Aug. 2013
- July 2013
- June 2013
- May 2013
- April 2013
- March 2013
- Feb. 2013
- Jan. 2013
- Dec. 2012
- Nov. 2012
- Oct. 2012
- Sept. 2012
- Aug. 2012
- July 2012
- June 2012
- May 2012
- April 2012
- March 2012
- Feb. 2012
- Jan. 2012
- Dec. 2011|
- Nov. 2011
- Oct. 2011
- Sept. 2011
- Aug. 2011
- July 2011
- June 2011
- May 2011
- April 2011
- March 2011
- Feb. 2011
- Jan. 2011