Letter from the Editor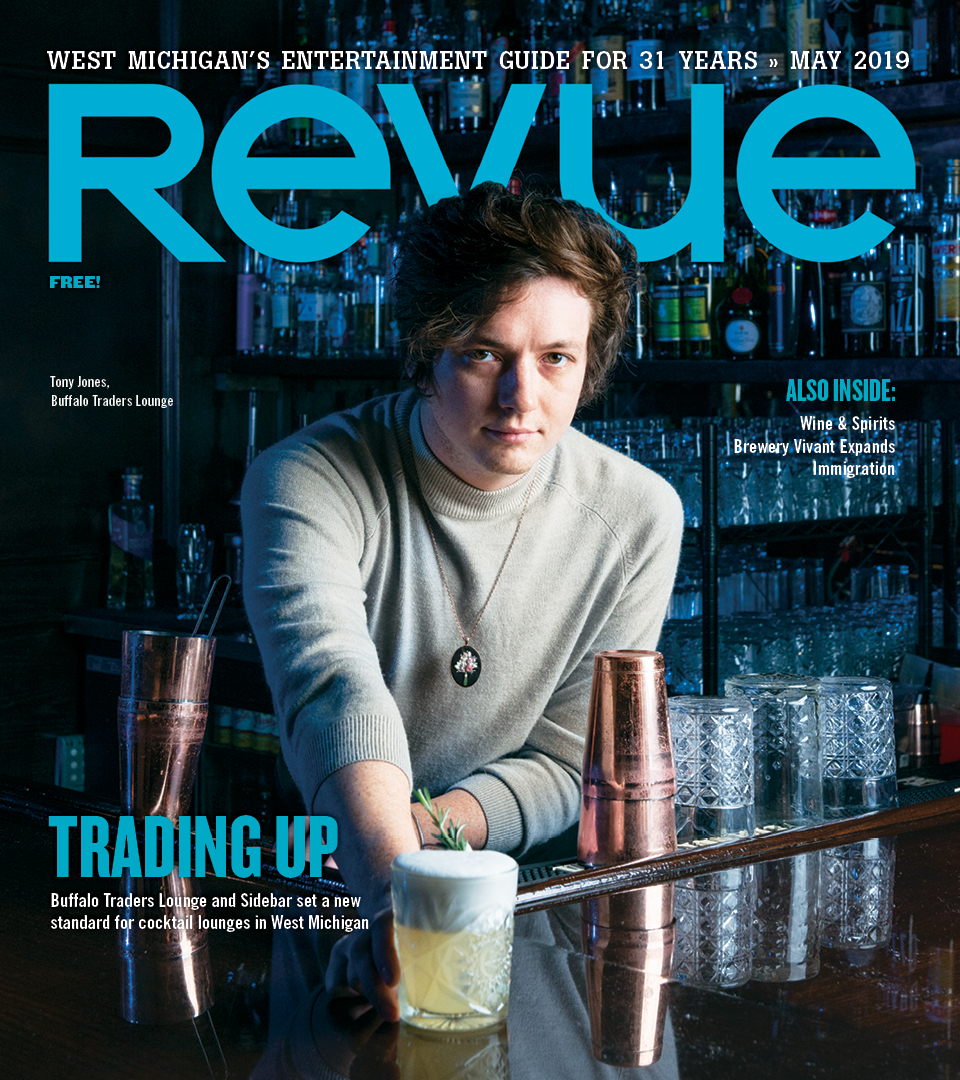 Every drink has its time and place.
When you're sitting on the beach, a nice light beer with lime is in order. Out on a date with some premium steak, that's when I ask for a bold red. Sitting at home watching a movie on the couch, an Old Fashioned does the trick.
Here at Revue, we're equal opportunity drinkers. That's why this month, in what we call our Drinking Issue, we're diving into just about every alcoholic beverage known to man. The emphasis is on wine and spirits, because beer gets plenty of love as is.
To start, let's talk about cocktails. It used to feel like a real discovery to find somewhere that went beyond cosmopolitans and martinis, but nowadays, you can't open a restaurant without having a craft cocktail list ready to go. On top of that, cocktail lounges like Buffalo Traders Lounge and Sidebar are thriving. We talked with both establishments about their recipe for success. Creating some of the best drinks in the state is certainly a start, but the secret ingredient seems to be humility.
Our wine scene is nothing to sneeze at either. Michigan is a top 10 state for wine, measured in gallons produced, number of wineries and economic impact. Thanks to Lake Michigan, the west side of the state is lucky enough to have more than 100 wineries dotting the landscape from Paw Paw to Leelanau. Not only do we have a massive wine directory for you to browse, but we talked to the folks at Speciation Artisan Ales about their new wine label, Native Species. It's not like any vino you've had before.
Speaking of new ventures, we talk with Brewery Vivant about its "weird cousin," Broad Leaf Beer. You'll also find a guide to cider and mead, two of my personal favorite drinks, as well as a look at local cocktail classes and tasting rooms that have it all.
All in all, even if I do believe that some drinks simply taste better in certain settings, it's all up to you. When you have this many choices of what to drink, it's not hard to find the perfect beverage for any given moment. Let's consider ourselves lucky.
'Til next time,
Josh Veal, Managing Editor
---
What's inside this month:
On the Cover: Tony Jones, Buffalo Traders Longe. Photographed by Seth Thompson
Scene: What's Going on, Potshots, Biz Beat, Immigration Rights, Style Notes: Fashion Forceast
The Drinking Issue: Snap Shots, Buffalo Traders Lounge & Sidebar, Native Species Natural Wine, West Michigan Wine Directory, Mead and Cider, Cocktail Classes, Beer, Wine & Spirits Combined
Music: Local: Lokella
Dining & Drinking: West Michigan Farmers Markets, Take Out Food, Broad Leaf Local Beer
Revue Arts
Visual arts, classical and jazz music, theater, arts event previews and more. (See the center of this issue)
- April 2019: West Michigan Dining Guide
- March 2019: The People Issue
- February 2019: The Cheap Issue
- January 2019: 50 Things to Do in 2019
- December 2018: Rearview Mirror
- November 2018: Holiday Gift Guide
- October 2018: The Beer Issue
- September 2018: The Arts Issue
- August 2018: Best of the West
- July 2018: Summer Fun Issue
- June 2018: The Music Issue
- May 2018: Wine & Spirits Issue
- April 2018: Food Issue
- March 2018: Cooking Issue
- February 2018: Wintertime Blues
- January 2018: Revue turns 30
- December 2017: Guide to the holidays
- November 2017
- October 2017: The Beer Issue
- September 2017: The Arts Issue
- August 2017: Best of the West winners
- July 2017
- June 2017
- May 2017
- April 2017
- March 2017
- February 2017
- January 2017
- December 2016
- November 2016
- October 2016
- September 2016
- August 2016
- July 2016
- June 2016
- May 2016
- April 2016
- March 2016
- February 2016
- January 2016
- December 2015
- November 2015
- October 2015
- September 2015
- August 2015|
- July 2015
- June 2015
- May 2015
- April 2015
- March 2015
- February 2015
- January 2015
- November 2014
- December 2014
- November 2014
- October 2014
- September 2014
- August 2014
- July 2014
- June 2014
- May 2014
- April 2014
- March 2014
- Feb. 2014
- Jan. 2014
- Dec. 2013
- Nov. 2013
- Oct. 2013
- Sept. 2013
- Aug. 2013
- July 2013
- June 2013
- May 2013
- April 2013
- March 2013
- Feb. 2013
- Jan. 2013
- Dec. 2012
- Nov. 2012
- Oct. 2012
- Sept. 2012
- Aug. 2012
- July 2012
- June 2012
- May 2012
- April 2012
- March 2012
- Feb. 2012
- Jan. 2012
- Dec. 2011|
- Nov. 2011
- Oct. 2011
- Sept. 2011
- Aug. 2011
- July 2011
- June 2011
- May 2011
- April 2011
- March 2011
- Feb. 2011
- Jan. 2011