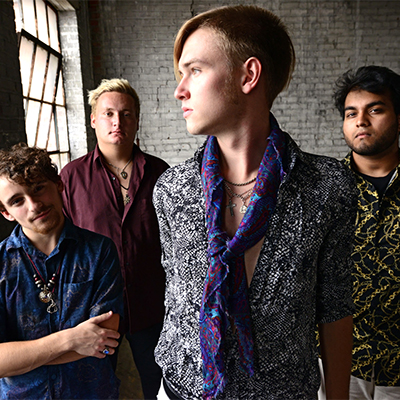 Mannhattan | Hometown: Grand Rapids | Genre: Rock, pop
Made up of four former Calvin University students, Mannhattan has its sights set on bright lights and big cities heading into the new year. Fronted by lead vocalist Sam Mann, the band has channeled all the best elements of good old-fashioned rock 'n' roll into a post-millennial update that emphasizes exuberance over excess. Following the release of its debut album, Think Twice, in 2018 and an EP last spring, the band promises to continue shaking up its fun sound with a new single early this year, as well as a new music video and lots more live shows to follow.
For Fans of: Walk The Moon, The Struts
Patty PerShayla | Hometown: Grand Rapids | Genre: Indie-folk, blues
From ukulele covers of metal songs to blues-drenched acoustic ballads, Patty PerShayla (otherwise known as Patty Pierzchala) has become a fixture of the live music scene at local breweries all over town. Following the disbanding of her previous band, Talk Radio, the singer-songwriter stepped fully into her own with the release of her outstanding debut EP, Oracle Bones, just in time for Halloween. Setting the stage for the next chapter in her career, PerShayla will kick off 2020 right with a great gig at the new Listening Room on Jan. 3 ahead of recording a full-length album with her band, Patty PerShayla & the Mayhaps, later this month.
For Fans of: Brandi Carlile, KT Tunstall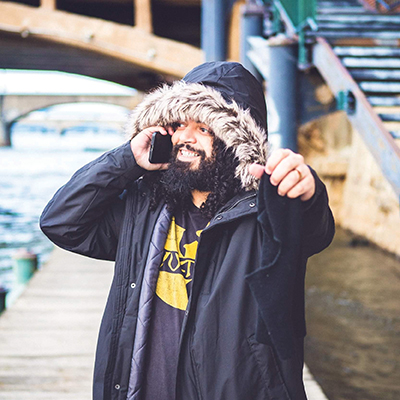 Samil | Genre: Hip-hop, R&B
Founder of the independent label Loop Fiction and a member of the Almighty Foot Clan hip-hop collective, Samil has largely worked behind the scenes crafting some the best beats in the business for artists across genres. His deft mix of samples and styles, leaning heavily on '70s funk grooves and '90s vibes, creates a chill backdrop for some of the most talented MCs and vocalists in our area. Check out his work on Wuzee's upcoming album, Like Food Stamps for Liquor, as well as his own beat tape Diaspora Blues and his new electronic project Flashover, later this year.
For Fans of: Flying Lotus, DJ Shadow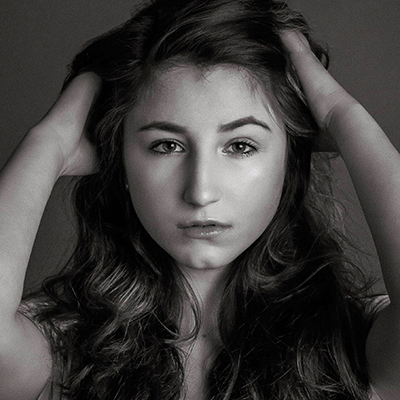 Lana Chalfoun | Hometown: Grand Rapids | Genre: Acoustic, pop
A true prodigy by any definition of the word, teenage star-in-the-making Lana Chalfoun isn't waiting around to be what's next — she's ready to be what's now. With an amazing voice sounding far stronger than her years, her debut album Aware!, made up of seven singles, showcases her indisputable talent both as a vocalist and a promising songwriter. She's already been recognized locally, appearing on Wood TV's eightWest and Fox 17's Morning Mix, as well as receiving attention and accolades from New York to LA. With new music on the way this year and plans to perform at Festival of the Arts this summer, catch Chalfoun in town while you still can!
For Fans of: Taylor Swift, Halsey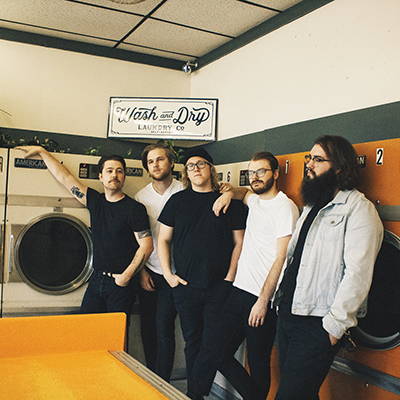 Modern Adventures | Hometown: Kalamazoo/Battle Creek | Genre: Indie/alt-rock
Formed just over two years ago, this band's self-described "feel good" sound has matured into its own mix of high-energy dance rhythms and driving guitar riffs that is somehow both contemporary and classic in the catchiest ways possible. Fresh off a triumphant showcase as part of Bell's Brewery's Locals on Draught series last month, the band's soaring aural journey will continue in 2020 with a seasonally centered new single this winter, leading into a string of new songs and even more live shows as the band treks even further into its bright future.
For Fans of: Young the Giant, COIN
Mannhattan, Samil, Lana Chalfoun & Modern Adventures: COURTESY PHOTOS | Patty Pershayla: Photo by Sam Cooper Photography